Tracey Dobson, MSN, RN
President & Chief Executive Officer
Since 2020, Tracey has served as Mountain Valley Hospice & Palliative Care's President & Chief Executive Officer. She joined the agency in 2018 and held concurrently the executive leadership positions of Chief Clinical Operations Officer and Director of Quality, Education & Compliance before her promotion to her current role. Prior to coming to Mountain Valley, Tracey served as Chief Operating Officer of Ridge Care, Inc.
Tracey's career spans over 30 years in the areas of hospice, home care, pediatrics, and geriatrics, and includes more than 20 years of healthcare operations and administration experience.
In addition to leading the agency's operations, she spearheads the design and implementation of innovative strategies to ensure the highest quality hospice and palliative patient care. Tracey believes an organization's strongest asset is its people and she is particularly adept at building and leading high-performing cross-functional teams.
She has a Bachelor of Science in Nursing as well as a Master of Science in Nursing Leadership and Administration from Capella University.
Tracey lives in Lewisville, NC, with her husband, Stacey. They have two adult children and enjoy traveling together. Tracey is an animal lover with two dogs and two cats. She is fond of entertaining, cooking, reading, and spending time with family and friends.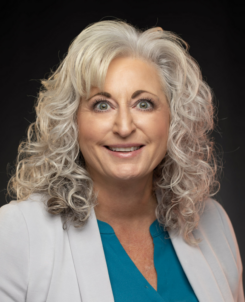 Barry Dowell, BAcc
Chief Financial Officer
Barry joined Mountain Valley Hospice & Palliative Care in 2016, and he has 20 years of finance experience in both the service and manufacturing industries. He has served in finance roles with companies in Surry and Forsyth counties. A native of Carroll County, he graduated from the R.B. Pamplin School of Business at Virginia Tech, with a bachelor's degree in accounting.
Barry lives in Pilot Mountain, NC, with his wife, Tammy, and their two children, Nathan and Anna. He enjoys family activities, camping, hiking and Virginia Tech sports.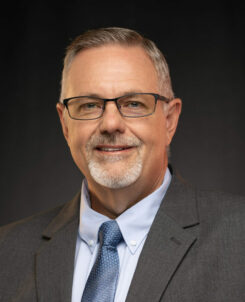 Glenn Golaszewski, MD
Chief Medical Officer
Dr. Glenn Golaszewski, known as "Dr. G," has been with Mountain Valley Hospice & Palliative Care as the Chief Medical Officer since 2008. Prior to this, he had a full-time family practice in Elkin and served as a volunteer medical director for another hospice.
He began his medical career as a paramedic in Florida in the 1980s while earning a bachelor's degree in biology from The University of South Florida. Dr. G earned his M.D. from The University of Miami School of Medicine and completed his internship and residency in family medicine at Penn State University. He is dual board-certified in family medicine and hospice & palliative medicine and is licensed to practice medicine in North Carolina and Virginia.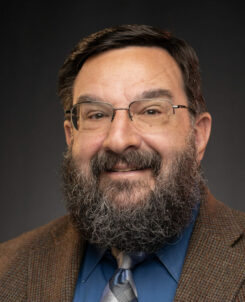 As chief medical officer, Dr. Golaszewski is responsible for administering medical care as he supervises and collaborates with nurses, nurse practitioners, and physicians to ensure our patients receive the highest quality hospice and palliative care. He enjoys teaching our staff as well as nursing, pharmacy, and medical students.
Dr. G lives with his wife, Kimberly, and their four children in Traphill, North Carolina. They belong to Elkin Valley Baptist Church. Dr. G. enjoys reading, woodworking, exercising and has been coaching youth football for more than 10 years.
Jenna Campbell,
MSN, RN, CHPN
Chief Clinical Operations Officer
Jenna joined Mountain Valley Hospice in 2015 as a Hospice Nurse Liaison. In 2016, she moved into a Director role and in 2017, she obtained her CHPN (Certified Hospice and Palliative Nurse).  Prior to MVH, Jenna spent eight years in oncology nursing as an inpatient and outpatient nurse and a Nurse Educator, and was certified as a chemotherapy provider and as an Oncology Certified Nurse.   
She earned her Associate of Science in Nursing from Forsyth Tech Community College, her Bachelor of Science in Nursing from Winston Salem State University, and her Master of Science in Nursing Education from East Carolina University.    
Jenna and her husband Matt reside in Hamptonville, NC with their two children.  She enjoys spending time with extended family, watching her daughter ride horses, and traveling.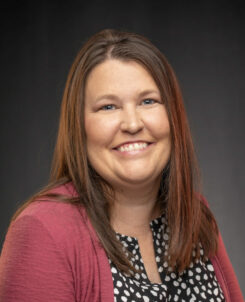 Angie Cagle, SPHR
Chief Human Resources Officer
Angie joined Mountain Valley Hospice & Palliative Care in 2020. She has 25 years of human resources experience in manufacturing, residential care and service industries. She earned her associate's degree from Surry Community College and her bachelor's degree in professional communications from Old Dominion University. In 2005, she became certified as a Senior Professional in Human Resources (SPHR).
Angie has served on the boards of The United Fund of Surry, Greater Mount Airy Chamber of Commerce, and Yadkin Valley Chamber of Commerce.
Angie lives in Cana, VA, with her husband, Brad, and their daughter Lenzi. She attends Hope Community Church and enjoys travel, reading, volunteering and spending time with family and friends.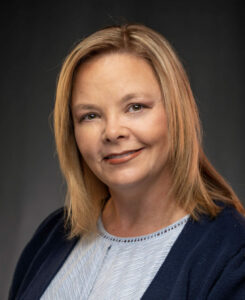 Jan Bullard, BS
Vice President of Marketing & PR
Jan joined Mountain Valley Hospice & Palliative Care in early 2021. She has more than 20 years of marketing experience in health care, health insurance, credit union and consumer products, having focused her career in the Piedmont Triad area.  She earned her bachelor's degree from High Point University in 1992.
Jan and her husband Pat live in Lewisville, NC, where Jan is a life-long resident, and they have two adult sons.  Ryan is a graduate of UNC School of Law and is a practicing attorney.  Matthew is a graduate of NCSU College of Design and is an architectural designer. 
Jan's greatest joys in life are her family and friends, and her favorite pastime activity is cross-stitching.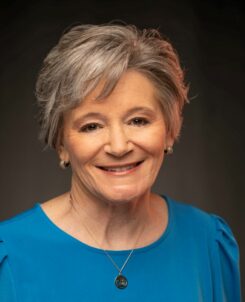 Jan Stanley
Vice President of Information Technology
Jan joined Mountain Valley Hospice & Palliative Care in 2021 and has over 20 years of experience in information technology services.  She earned her Computer Science degree in 2001 from Radford University.  She is very active in her community having served as a board member of The Shepherd's House, The United Fund of Surry County, and as an Advisory Committee Member for Computer Information Technology for Surry Community College and Wytheville Community College. 
In her free time, Jan enjoys music, kayaking, fishing, hiking and anything to do with college football and basketball.  Jan and her husband (Sheldon) live in Mount Airy and have two children and two dogs, Evie and James.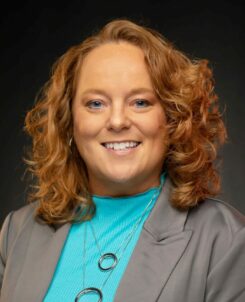 Kristie Szarpa, MSN, ANP-BC, ACHPN
Vice President of Practice Management
Kristie joined Mountain Valley Hospice & Palliative Care in April 2018. Palliative & Hospice medicine has been her passion and specialty for most of her career. A native of Williamsville, NY, she worked for The Center for Hospice & Palliative Care in Buffalo, NY for many years. She then worked for nearly 5 years at Millard Fillmore Suburban Hospital as a palliative medicine specialist with Infinity Medical of WNY PC. She earned her Master's of Science Degree in Nursing from Daemen College. She is board-certified both as an adult nurse practitioner and in palliative care.
Kristie and her husband moved to Pinnacle, NC in January 2018. They are active members of Two Cities Church in Winston Salem, NC. Their daughter is a Registered Nurse who has also moved to Pinnacle and works in a local hospital.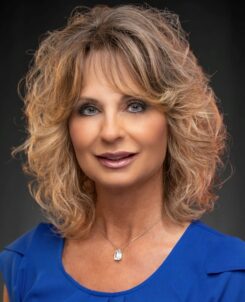 Stephanie Tilley – 
BSN, RN, CHPN
Vice President of Access
Stephanie began her healthcare career in 1991 as a medical assistant with Primary Care of Mount Airy with Dr. Lajos Urmos. In 1996, she graduated from the Practical Nursing Education LPN program at Surry Community College, followed by the ADN RN in 2006. In 2009, she completed the BSN program at Winston Salem State. In 2005, while working on the ADN degree at SCC, she began working with MVHPC as a PRN on–call nurse. Upon completion of her RN in 2006, she became a full time RN Case Manager with MVHPC.  
After leaving MVHPC for a brief time to teach in the Surry County Schools Allied Health Program, she returned to MVHPC, where she feels privileged to have served many patients and families in various nursing roles– Case Management, Transitions, Medicare Care Choices Demonstration Project Coordinator, Triage, Education Nurse, Director of Patient Services, Director of Admissions and Director of Patient Access. She shares that her hospice journey has afforded her numerous opportunities to grow in her nursing role and in hospice care. In 2014, she obtained CHPN the National Certification for Hospice and Palliative Nursing.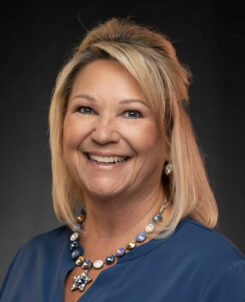 Sara Tavery
Vice President of Philanthropy
Sara joined Mountain Valley Hospice & Palliative Care in August 2021, after five years with Trellis Supportive Care, most recently as Director of Annual Giving. She has over 14 years of fundraising, marketing and advertising experience.
A native of Winston-Salem, N.C., Sara earned her bachelor's degree in psychology from Wake Forest University. She is a member of the Association of Fundraising Professionals and serves on the association's North Carolina Triad Chapter's membership committee.
The most important part of Sara's life is her family – her husband, Joe, three adult sons and a rescue dog.