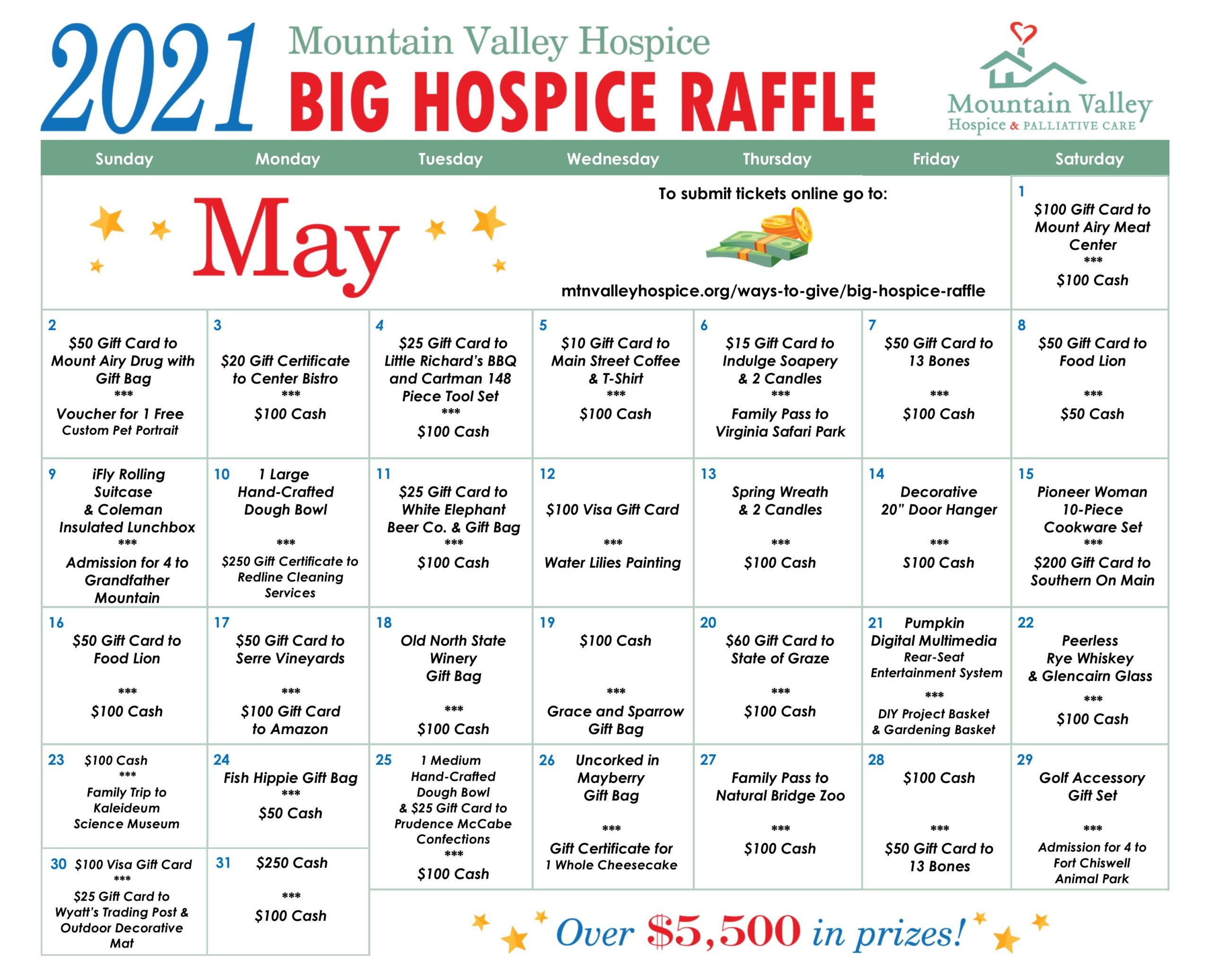 Welcome to the Big Hospice Raffle! Please use the form below to enter tickets online. Each donation of $10 or more secures one ticket for the raffle.
We will draw two winners a day throughout the month of May, and we do not remove winning tickets from the raffle, so each ticket entered offers you 62 chances to win!
After you submit your donation, you will receive a confirmation email. The prize calendar is included in the email, and can also be found on our website, Facebook, and Instagram. Once you submit your form, you're all set! We will enter your tickets into the raffle for you.
Prize winners will be announced daily on our Facebook page. We will also contact all winners to arrange for prize pickup at one of our office locations. Please note that in order to collect any prizes containing alcohol, winner must supply identification and proof of age.
Mountain Valley Hospice and Palliative Care is a nonprofit organization. Your contributions directly support our mission to provide the best care for our patients and their families. For more information, contact our Development Department toll-free at 1-888-789-2922.