Hospice Offering Holiday Memorial Ornaments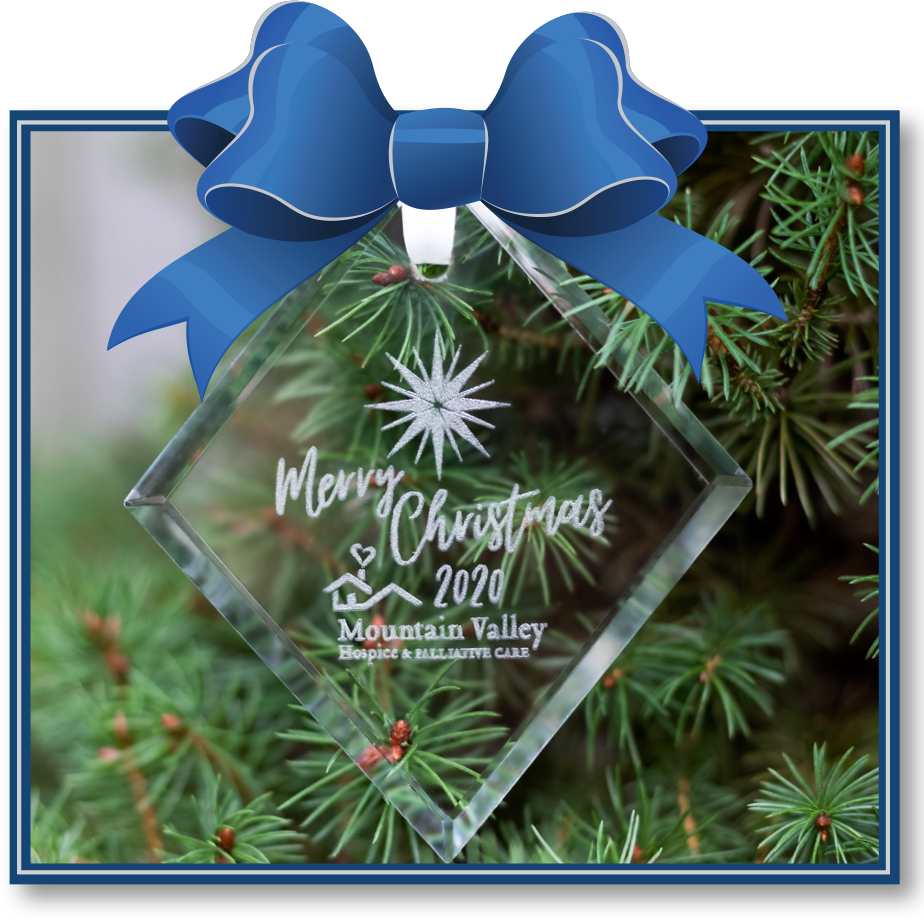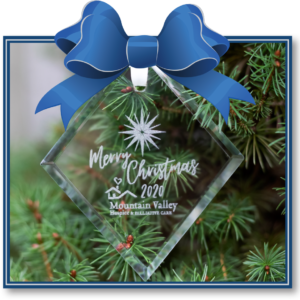 This holiday season, you can honor the memory of a loved one and support the mission of hospice by purchasing a specially-designed ornament.
Each diamond-shaped, etched crystal ornament has beveled edges, and is beautifully engraved with the Mountain Valley Hospice logo and this year's date. The ornament also comes in a gift box, along with a sheer white ribbon and attached paper tag featuring the name of an honored loved one of your choice.
"Our annual ornaments have become collector's items, not just because of their beauty, but because of what they represent," said Melissa Hiatt, Senior Director of Development for Mountain Valley Hospice & Palliative Care. "When you purchase an ornament to honor a loved one, you're also helping to support hospice services for other families, so it's a real gift to the entire community."
Due to COVID-19 restrictions, ornaments will not be available for pick-up, and instead will be shipped to your home at no additional cost. The price of each ornament is $25, with proceeds going to support hospice.
For more information, call 1-888-789-2922. Get your ornament today at www.mtnvalleyhospice.org/ways-to-give/ornament.