Interim CEO Named for Mountain Valley Hospice & Palliative Care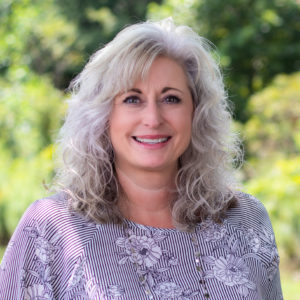 Tracey Dobson, RN, MSN, Chief Clinical Operations Officer, has been named Interim Chief Executive Officer of Mountain Valley Hospice and Palliative Care (MVHPC) by its Board of Directors. This announcement was made after the recent resignation of Denise Watson, former MVHPC CEO.
Joining the organization in 2018, Ms. Dobson is a highly skilled health care professional with nearly 30 years of total experience in hospice, home care and geriatrics. "We are fully confident in Tracey's abilities to lead the agency through this transition," said Paul Hammes, MVHPC Board Chair and Chief Executive Officer of Hugh Chatham Memorial.
For nearly four decades, Mountain Valley Hospice & Palliative Care has established a reputation for compassionate, high quality care. Its team of more than 300 employees meet the care and support needs of approximately 400 patients each day, through in-home visits and at Mountain Valley's hospice homes in Dobson and Yadkinville.
ABOUT MOUNTAIN VALLEY HOSPICE & PALLIATIVE CARE
Since 1983, Mountain Valley Hospice and Palliative Care has been providing the highest level of compassionate, quality hospice and palliative care for those who are facing a serious illness. Now serving 18 counties in Northwestern North Carolina and Southwestern Virginia the organization's mission is to create the best experience for those facing serious illness, every patient, every family, every time.