Mountain Valley Hospice and Palliative Care has been chosen by the Centers for Medicare & Medicaid Services to participate in an investigational study called the Medicare Care Choices Model.
Care Choices studies how the quality of life can improve when individuals with a serious illness have access to care focused on comfort as they continue to aggressively treat the illness with hope of a cure or extended life.
The Care Choices model focuses on clarifying the patient's needs and helping with decision-making between the patient and family, his or her primary medical provider, and the Care Choices team.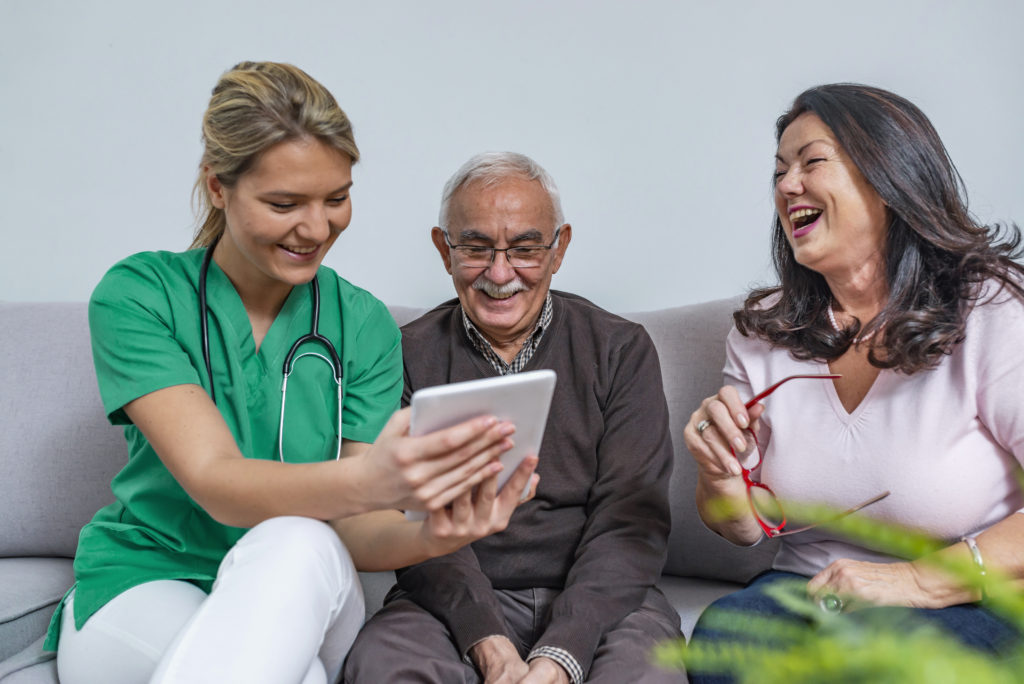 Who is eligible?
Care Choices is for those with the following diagnoses:
Cancer
COPD
Heart failure
HIV/AIDS
What are the benefits?
Our team will focus on needs and wishes for living well that include:
Helping you manage your treatments and appointments
Answering your questions
Making sure your doctors are talking to each other
Helping with pain, trouble breathing or other symptoms
Visiting you in your home
Giving you and your loved ones extra support so you can focus on feeling better
How do I access care?
Our Care Choices team can assist with the enrollment process and answer any of your questions 24 hours a day, 7 days a week. Simply call 1-888-789-2922, or submit a referral online. We will ask:
Are you enrolled in Medicare Part A and B?
Do you have a drug prescription plan?
Have you been to the hospital in the last 12 months because of this illness?
Have you seen your doctor three or more times in the last 12 months?
Do you currently live at home?
Why choose Care Choices?
Care Choices helps to improve your quality of life, comfort and peace of mind
Medicare pays for it
There are no co-pays or deductibles
You can continue your treatments while also getting coordinated care and support, to achieve the best possible outcome
"It's Your Life. Your Choice."
For more information about this study, please contact us.