Losing someone you love can be challenging emotionally, mentally and even physically, whether you were their primary caregiver, family member or a close friend. This is why we offer Grief Support to each patient's family as well as the community at large, at no cost to the individual.
Our bereavement coordinators are compassionate, well-trained specialists who will walk with you on this difficult journey. They provide information on what to expect and how to cope while grieving; furthermore, they offer a listening ear to any questions, thoughts or stories you may wish to share about your grieving process.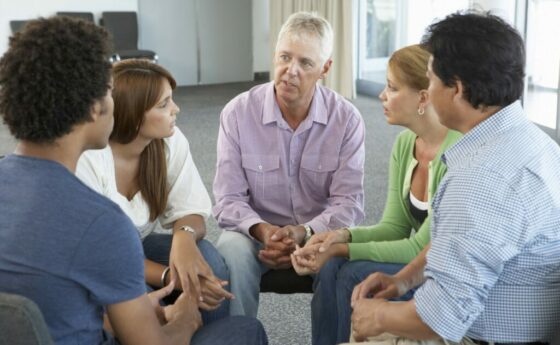 Available Grief Support Resources
Grief counseling (one-on-one or group/family, depending on your preference)
Quarterly bereavement follow-up calls, to see how clients are doing
Monthly support groups
Grief workshops, classes and seminars
Love's PEAK program for children and teens
Invitation to annual remembrance service for community
Library of more than 100 books related to grief support
How do I access Grief Support services?
Start your Grief Support journey today by calling us at (888) 789-2922, to receive more information or speak with one of our bereavement coordinators.
Primary caregivers of our patients automatically receive Grief Support services. After the loss, a bereavement coordinator will contact the caregiver(s) to offer condolences and schedule a time to visit if the caregiver chooses. In addition, the caregiver(s) will receive an annual, free subscription to our bereavement newsletter as well as other supportive mailings, which they may cancel at any time.
If the caregiver initially chooses to decline bereavement services, they may reinstate them later. Again, our Grief Support services are readily available to anyone who would benefit from them.
Remember that you are not alone during this time. Mountain Valley Hospice & Palliative Care provides compassionate care for the entire family.
We are here for you.