A specialized program for people living with advanced cardiac disease.
Heart disease is the leading cause of death in our country and causes many Americans to live with a chronic, progressive illness. On that illness journey, few seek Hospice services, therefore missing out on the opportunity to receive support and better manage their heart disease.
At Mountain Valley, we seek to increase access to care for patients living with advanced cardiac disease in an effort to help them achieve a greater quality of life and minimize the need to go, repeatedly, to the hospital or emergency room.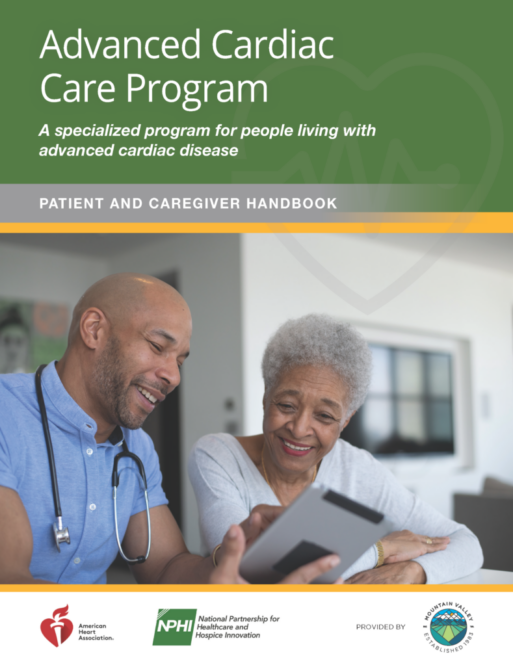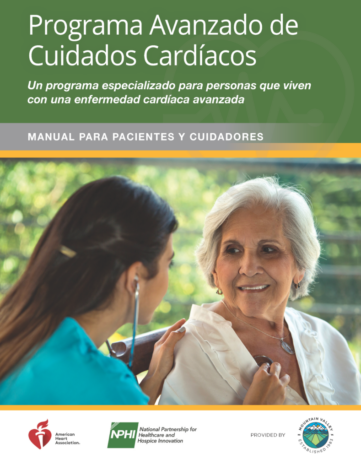 Who qualifies?
All hospice patients with advanced cardiac disease. Our physicians will work with our nurses to review the medical history of each patient and ensure that this program is offered to patients who meet the advanced heart disease criteria that has been outlined by our collaborating entities. The patient's nurse will let them know if they are approved for this program and provide all of the information and tools necessary for program initiation.
What will the hospice team do to help manage heart disease?
Reduce emergency room visits and hospitalizations by bringing aggressive symptom management right to the patient's doorstep
When appropriate, collaborate with the cardiologist to help ensure a streamlined treatment plan
Monitor and minimize symptoms to increase independence, comfort, and life quality
Holistically support the patient and their family  
Create an individualized plan of care developed and coordinated to meet the patient's goals and needs
Provide regularly scheduled and as needed visits by nurses who are trained in managing cardiac care
Offer information and education to patients and their family (caregivers) regarding managing symptoms
Offer medications, medical equipment, and other supportive care to minimize symptoms and discomfort and maximize personhood and quality of life
Sometimes a trip to the emergency room to receive IV medication to remove extra fluid or to relieve troubled breathing is necessary.  What will Hospice do about that?
We will help to minimize the need to go to the emergency room. We will have a special kit of medication, including IV medication, placed in your home so that if you require extra support managing your symptoms (such as extra fluid or trouble breathing), a nurse can come to your home at any time, day or night, and give you medication to help you. Feeling anxious, short of breath, or heavy with fluid is very uncomfortable. Our nurses are trained to help treat these symptoms urgently and then to help manage the heart disease long term to maximize comfort and life quality.
Make a Referral
Could you or someone you know benefit from hospice care? Anyone can refer a patient. This includes physicians, friends, neighbors, members of the community and even the patients themselves. Don't wait — many people wish they had started hospice care sooner. Complete this form to find out more about getting the help you or someone you love needs.