Caring for children coping with illness or loss
Our Love's PEAK program cares for children and families who are facing the challenges of coping with a serious illness or condition. Ages range from infancy to 21 years.
The Love's PEAK multidisciplinary pediatric team offers physical, emotional, and spiritual care with the goal of enhancing the quality of life for children, teens, and their families as they cope with a progressive and potentially life-limiting illness or condition.
Mountain Valley is committed to providing care to people of all ages. We are one of only a few hospice and palliative care organizations that provides a specialized program of care for seriously ill children.
Goals of care
No one knows a child better than the parents or guardians. With that in mind, Love's PEAK strives to meet the family's goals of care. The family drives the care provided to the pediatric patient, whether the goal is for continued aggressive treatments, comfort care only, or something in between. We pride ourselves in actively listening and working diligently to meet the family's goals.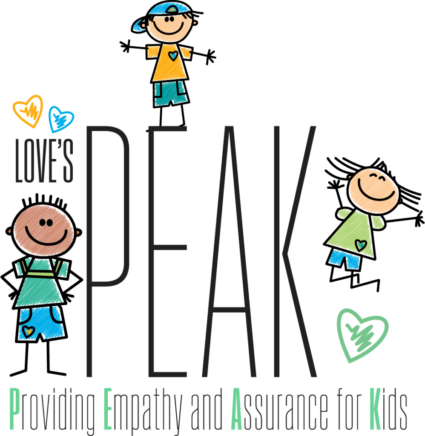 Palliative care
Our Love's PEAK physician or nurse practitioner offers consultative home visits for the management of uncontrolled symptoms. Symptoms are usually a result of the serious illness or treatments associated with the illness. Children served in this program may have a life expectancy of months or years. Some symptoms to be managed include nausea, vomiting, pain, and shortness of breath.
Hospice care
Our Love's PEAK clinical staff offers a team approach to care for children with life-limiting conditions. These children usually have a life expectancy of months rather than years. Anyone can make a referral to our program and we'll work closely with the primary care provider to meet the goals of care. These may include a variety of services such as nursing care, social work, and counseling.
Concurrent care
Children facing a life-limiting illness have varying needs. Concurrent care, provided through Medicaid, was created so pediatric patients can receive hospice services along with other aggressive treatments such as home health, in-patient care at the hospital, chemotherapy, and radiation. If a pediatric patient has private insurance, Love's PEAK staff can inquire about payment procedures.
Love's PEAK services are available beginning with a diagnosis; helping families navigate the health care system is an important part of our program. Our team works closely with the child's physician and family to plan and coordinate care.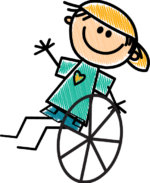 Grief support
Love's PEAK strives to meet the unique needs of children and their families by offering information, support, and a safe place to express feelings.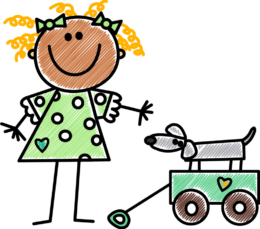 Individual support
Children and teens affected by serious illness or loss of a loved one can contact Love's PEAK for grief support. Individual support is offered by highly trained and skilled bereavement coordinators. Services may occur at the child's home or in the community — whatever setting is most comfortable for the child and family.
Love's PEAK Grief Camp
A one- or two-day camp is offered throughout the areas served by Love's PEAK. The camp is for children ages 5 – 16 who've experienced the loss of a loved one or significant person. The camp offers fun activities to help children through the grieving process. It's a time to connect with others their age who may understand what they're feeling, as well as to gain new skills to help build confidence and hope for the future.