We Honor Veterans empowers hospices and other healthcare providers across the U.S. to meet the unique needs of our military veterans and their families. This program invites partnerships with hospices, state hospice organizations, hospice-veteran partnerships and VA facilities.
America's veterans have done everything asked of them in their mission to serve our country, and we believe it is never too late to give them a hero's welcome home. That's why Mountain Valley Hospice & Palliative Care answered the call to become a We Honor Veterans partner. We are on a mission to serve those who have served us – every veteran, every family, every time. Through educating our staff, learning about unique needs for veterans, coordinating care with Veterans Affairs, or providing veteran-to-veteran volunteer programs, we are committed to providing the best quality health care possible.
Mountain Valley Hospice & Palliative Care is currently a Level 4 partner working toward achieving the newly developed Level 5 – the highest level – partnership. This means we are dedicated to providing the highest standards of hospice care to our veterans while delivering comprehensive specialty programs to our veteran patients, families and community. We believe the key to our mission is to create a veterans-centric culture among agency employees, volunteers, and outreach representatives.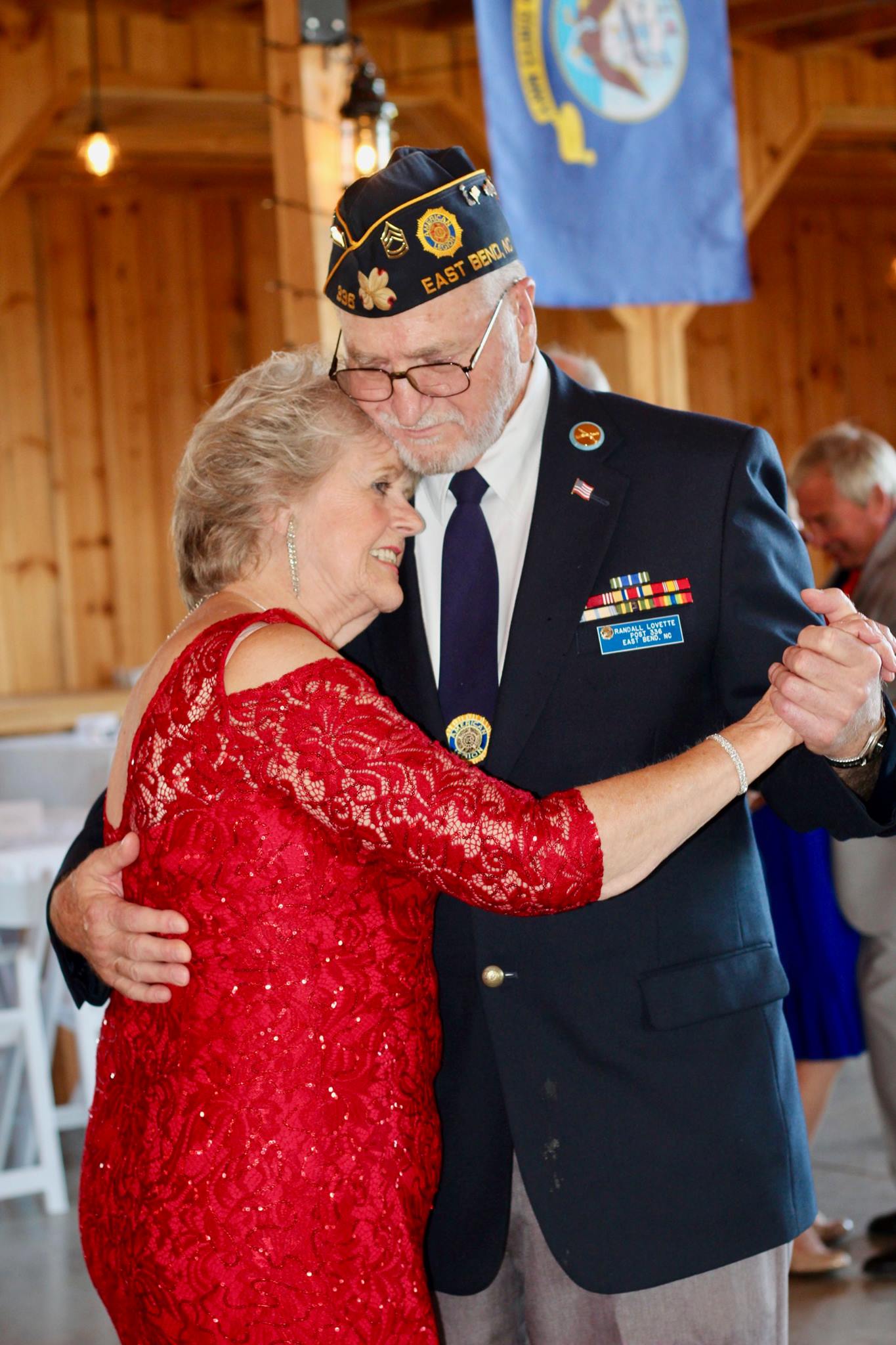 We Honor Veterans programs and volunteer opportunities
Veteran Coffees for community veterans – Click here for flyer of all six locations for coffee events.
Wall of Honor to memorialize veterans we served
Veterans Ball and Welcome Home Vietnam Veterans events
Veterans history projects
Veterans Transitions Assistance Coalition partnership
No Veteran Dies Alone (veteran-to-veteran companionship and pinning ceremonies)
For more information, or to learn how to become a volunteer, please contact us at 336-789-2922 or toll-free at
1-888-789-2922.